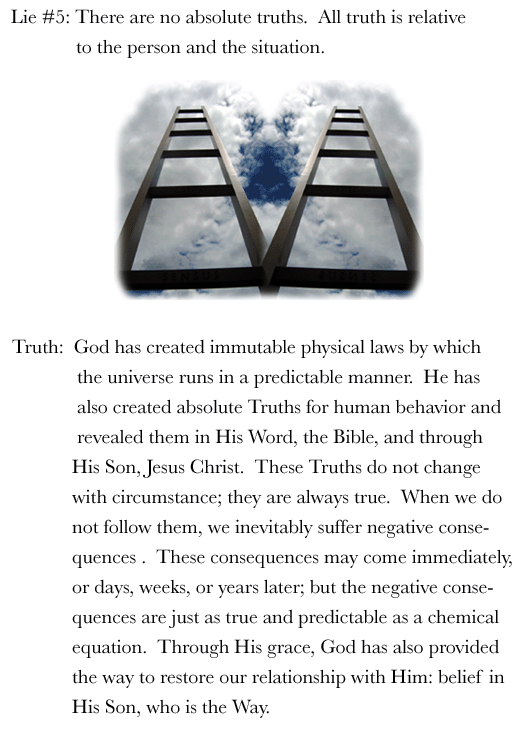 Beckwith, Francis J. and Gregory Koukl. Relativism: Feet Firmly Planted in Mid-Air.
Grand Rapids, MI.: Baker Books, 1998.
Colossians 2:8
Romans 1:16-23
Bruce, Tammy. The Death of Right and Wrong. Roseville, CA.: Prima Publishing,
a member of the Crown Publishing Group, a division of Random House, 2003.
John 18:33
Copan, Paul. True for You, But Not for Me. Minneapolis: Bethany House
Publishers, 1998.
Ephesians 6:13-18
2 Timothy 4:3-4
Guiness, Os. Time for Truth. Grand Rapids, MI: Baker Books, 2000.
Veith, Jr., Gene Edward. Postmadern Times. Wheaton, IL.: Crossway Books, 1994.