As Christmas approaches, skeptics scoff. And even we believers are afraid to talk about the birth of our Savior because we might offend someone.  So instead of God, it is Satan who rejoices.
I have to ask: "Who would or could make up the story of Christ?  Why would anyone do it?  What would be the point?"
A suffering servant who fulfilled more than forty specific prophecies written centuries earlier by different authors.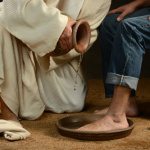 A teacher executed for commanding that his disciples should practice peace and love.
A powerful miracle worker who voluntarily died for us, to insert into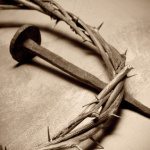 human history the revolutionary, unheard of concept of grace, not mentioned or practiced by any other religion.
A carpenter who as a child taught his professors, and later completely transformed everyone who met him.
A rabbi who allowed and encouraged people to worship him as God.  No other philosopher/teacher/prophet has ever done that.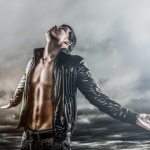 A man who overcame death and was seen by so many in his resurrected body that many of them chose to die rather than to deny the truth of his life.
I mean, who could make that up, and why would they do so?
My wife and I are reading together Ken Boa's book, God I Don't Understand, and one of the mysteries is the God-Man.  How can it be?  Ken, as always, explains the dichotomy in ways that even we can understand.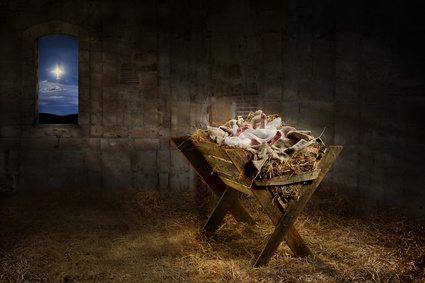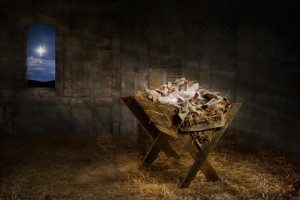 But it boils down to the miracle that our salvation began with a teenage virgin giving birth to our divine Savior in a cold barn in Bethlehem. Pain, blood, worry.  Then a son. Fully God and fully man.  Christmas.
Since you couldn't make this up, and rationally Jesus is much more likely to be the Son of God than not, who came to earth as God's eternal answer to our pride, foolishness and sin, if we will just believe, then what?
Two responses strike me this Christmas.
As an individual, I should believe. If no one could make up Christ's story of providing our salvation, why should I try to make up the story that I can save myself?  Even though his

 human divinity is a mystery, it is still true.  By believing in him I am saved for eternity and transformed from the moment of faith. There is incredible peace, comfort and joy, resting in him.

As a corporate body, we should have similar peace, comfort and joy in our future with Him, starting here and now. Can we imagine that God singled out the Israelites and prophesied for a thousand years about the coming savior, who then lived, taught and died for us, and yet God has no plan or purpose for us from today on?  That He is surprised or worried by current events?
While it may seem fashionable to question Christ, the more rational approach is to accept him as the Answer.
"Do not be afraid. I bring you good news of great joy that will be for all the people. Today in the town of David a Savior has been born to you; he is Christ the Lord."   Luke 2:10-11.
"The Word became flesh and lived for a while among us. We have seen his glory, the glory of the one and only Son, who came from the Father, full of grace and truth."  John 1:14
It is very Good News!  Go and tell it on a mountain, if you have one. If not, tell your family, friends and colleagues. The celebration gives you a perfect reason to bring it up. And when we all meet in Heaven one day, they'll sing your praise for sharing the miraculous, revolutionary Good News with them back at Christmas, 2015.